It's a two-fer this week! 
But first, thanks to everyone who expressed praise and interest in my upcoming Flash Gordon series for Dynamite Entertainment. I'm really pleased with the book, and I'm hoping to post a little script teaser here soon, so check back!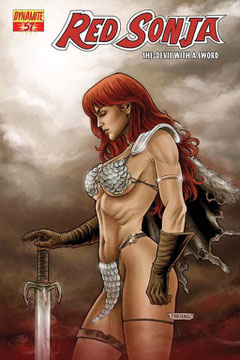 RED SONJA #57
Written by: Eric Trautmann
Art by: Noah Salonga
Covers by: Fabiano Neves, Walter Geovani
Red Sonja's wanderings have brought her to Koth and a gathering blood feud amongst that kingdom's ruling families. With deception lurking in every shadow, and the fate of a nation at stake, what better place is there for a sword for hire?
Dynamite Entertainment  |  32pg  |  Color  |  Teen+  | $3.99US
Preview Red Sonja #57 below (best if viewed in full-screen mode):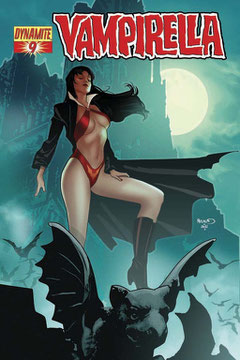 VAMPIRELLA #9
Written by: Eric Trautmann
Art by: Fabiano Neves
Covers by: Fabiano Neves, Jelena Kevic-Djurdjevic, Paul Renaud, Alé Garza
On a lonely stretch of highway, Vampirella faces off against her most murderous foes yet: a trio of demonic assassins, drunk on newfound freedom and bloodlust and intent on making the vampiric heroine's death something special...
Dynamite Entertainment  |  32pg.  |  Color  |  Teen+  |  $3.99US
Preview Vampirella #9 below (best if viewed in full-screen mode):