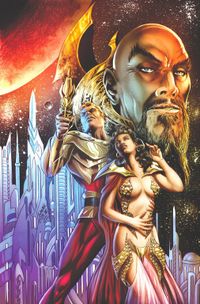 Rockets, ray-guns, alien invasions, interstellar conquerors, plucky dames, square-jawed heroes, and one mad scientist.
And that's just in issue 1.  
Steve Sunu at comics journalism mainstay, Comic Book Resources, interviewed me a while back. The subject is, of course, my upcoming new Flash Gordon comics serial, to be published by Dynamite Entertainment. 
Here's a link to the interview; enjoy!