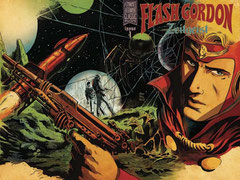 Dynamite Entertainment and Comic Book Resources are running an extended free preview of Flash Gordon: Zeitgeist #1 in its entirety. 
If you've been on the fence about the book, here's an excellent way to test the waters. 
To view the preview, click on over to CBR, and if you enjoy the story, please re-share the link far and wide, if you'd be so kind. Every little bit helps.