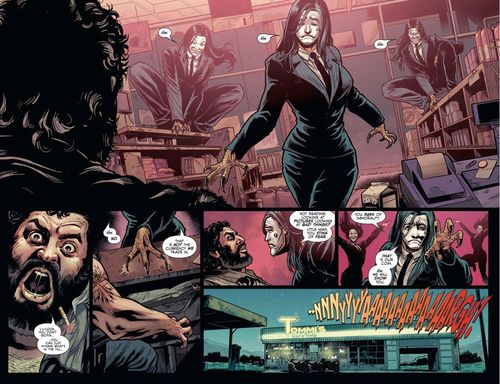 Some minor housekeeping and reshuffling of the website is in progress, so my apologies for any inconvenience. (Most of the work is taking place in the "Comics" section, adding previews for every issue I can find preview material for.) 
I also learned today that comics news powerhouse Newsarama has, as a teaser for the recently-released Vampirella, Vol. 2: A Murder of Crows TPB, made available the first full issue of that story arc as a free online preview. 
I urge you to check it out. I'm fond of the villains I cooked up for this arc, and intend to use them again. 
Here's the link to the preview; share and enjoy.