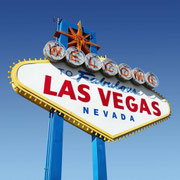 After several months of hard work with very little downtime, my wife and I will be leaving for Las Vegas tomorrow morning; I plan to embark on a quest to find the world's most perfect mojito. And I am fully committed to the task. 
So, there will be some radio silence for a few days. 
In the meantime, I've done some site updating; you'll note over yonder on the left: the FICTION & NONFICTION link. 
I haven't written a ton of either, to be frank, but links to the published stuff can be found there. Among the fiction entries are direct links to my Google+ page where I have been posting short fiction. I hope you'll check them out. 
I hope to be doing more prose in the next few years—the announced-last-year Athena Voltaire fiction anthology from Dark Horse is still making its way toward completion; my story is done and approved, and I'm very happy with it. 
One final note: Congratulations to Greg Rucka, Rick Burchett and Eric Newsom for their successful Kickstarter for their excellent webcomic, Lady Sabre and the Pirates of the Ineffable Aether. Swashbuckling sky pirates, flinty steampunk lawmen, and various and sundry forms of derring-do—worth every penny. I am especially pleased because Greg is a dear friend, who sweated bullets over every second of this process. Well done, my friend. Well done. 
And a signal boost is due to Neal Bailey and Dexter Wee for their Kickstarter, supporting their webcomic, Cura Te Ipsum. Please consider supporting their endeavor; they consistently produce a quality story, and it is worth your attention and certainly a few bucks. They're a little over halfway to their exceedingly reasonable target with 22 days to go as of this writing. Help put them over the top. Please? 
Thanks!