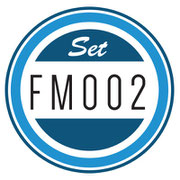 Introducing the second vector pack from Fedora Monkey Studio: FM002—Reticles Vol. One. 
I had originally intended for this to be a smaller set, perhaps 50 various reticles, and I had also intended to launch it in a couple weeks. Things didn't work out exactly as intended.
The set contains ninety-three individual vector elements, broken down by theme. There are "retro" reticles, ideally suited to international superspies; contemporary and historical military reticles useful in engaging the Wehrmacht or hunting enemies in Aghanistan; and finally, science-fiction/arcade-styled reticles (many of which would integrate well into the prior offering, FM001). 
As with the last set, FM002 is royalty free for personal and commercial use; if you use it in a project, I do hope you'll drop me a line so I can see the results.
For more information, visit the Downloads section (and if you do, make sure to download F002, the free sampler for the set which includes a unique vector not included in the main set) or simply buy it now. 
Preview Gallery