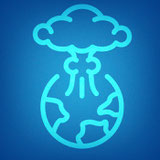 So. Gamergate. 

Let's talk about that for a minute, shall we? 
I worked at Microsoft for many years, and all of that time was spent working on video games or with people who make video games. I've been out of the business for almost a decade, and I've been much happier for it. It was an environment I found creatively stifling and emotionally exhausting.
That said, and despite the nearly endless stream of subhuman behavior I encountered, I never thought I'd find myself compelled to type the following:
IT IS NOT OKAY TO THREATEN TO KILL PEOPLE. 
IT IS EVEN LESS OKAY TO THREATEN TO KILL PEOPLE SIMPLY BECAUSE A) THEY HAVE DIFFERENT BODY PARTS AND LIKELY WILL NEVER LET YOU TOUCH THEM OR B) BECAUSE THEY SAY THINGS THAT MEAN YOU MIGHT, MAYBE, HAVE TO REEVALUATE YOUR OWN UNBELIEVABLY AWFUL BEHAVIOR AND STOP BEING A MISOGYNIST JERK. 
Anita Sarkeesian is a spot-on, insightful commentator on video games, and because she's a feminist, one of the "Gamergate" knuckle-draggers threatened to murder her and commit a "massacre" if she gave a talk at a university. So, GamerGate-ers, if you think this idiot is in any way admirable:
He's not, and you're an asshole. He's not standing up against—and this pejorative makes me incandescent with rage—"social justice warriors" (aka human beings that generally believe we should treat other human beings like, y'know, human beings). He's a criminal. He's a bully, and a thug, and if this is the only way you think you can get your point across, then your point is invalid and not worthy of consideration.
Period.
Full stop. 
If you have no idea what I'm talking about, I envy you. Others have summarized the situation far better than I can. You should read about it, and I'm sorry you have to. 

I knew/know many women in the game industry. All are hardworking, creative, highly intelligent, and have unique points of view.  I have a strong, independent, intelligent wife. We employ many amazing young women at our store. I have nieces for whom I would take a bullet for. The thought that they might be threatened with rape and murder because of an opinion they hold on games or comic books is unacceptable. Just like it is for your sisters, and wives, and mothers, and daughters. 
And yeah, yeah, us poor, marginalized menfolk, we get bullied online, too, by all those awful feminists with their "independent thought" and all that. Sure. Whatever.
It's different for us, gentlemen. Men, in general, do not live under constant threat of sexual violence, and, while I've had some knock-down arguments online, I've never had anyone threaten to rape and kill me as a result of it. 
If we agree that this is unacceptable behavior, that's great. But that's not the only thing that needs to happen. It needs to be decried—by voices other than the victims—and it needs to be purged from our culture. If you sit by and watch it happen and say nothing, even if you think it's wrong, you're still part of the problem. 
And if you disagree with the basic premise here, you should feel free to ignore me, never buy my books or artwork, and write me off, because you and me? We have nothing to say to each other. 
---