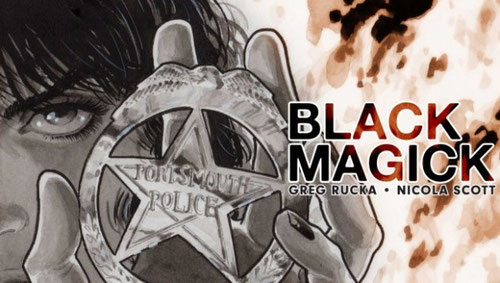 Just announced at Image Expo: Black Magick, a supernatural police procedural (and family drama, and a few other cool things) by writer Greg Rucka and illustrator Nicola Scott, will be released soon (October-ish, I believe, but don't quote me on that) by Image Comics. (I referenced it earlier as CODENAME CONSTABLE, but the witch's familiar is out of the bag now, so…)
As with Lazarus, I'm the series graphic designer; I designed the logo and trade dress, will be handling the typesetting of the letter column, the design of a special "magazine size" first issue, and various other behind-the-scenes bit of gee-whizzery. 
For more info, visit Comic Book Resources. 
---