Quick work update: 
I started a new gig as a sort of free-range graphic designer/jack of all trades, for Gareth-Michael Skarka's game company, Adamant Entertainment. Part of the job was redesigning the company's trade dress (the new logo is above, and also links to the company website), designing or updating logos for product lines, and book production/layout chores. 
I've been doing this for a couple of weeks now, but the announcement hit this past week. The first of the "new look" books I put together will be available on Tuesday, a Thrilling Tales supplement featuring a drop-in-your-roleplaying-campaign pulp villain. 
It's a bit weird to be returning to the RPG industry, but I must confess it feels a bit like a homecoming. I met Gareth at my first GenCon ('90 or '91, IIRC), where I picked up a sci-fi RPG he created, called Periphery. I still have that book.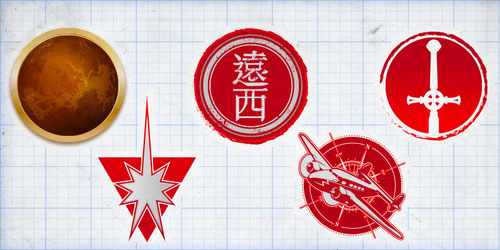 WONDER WOMAN!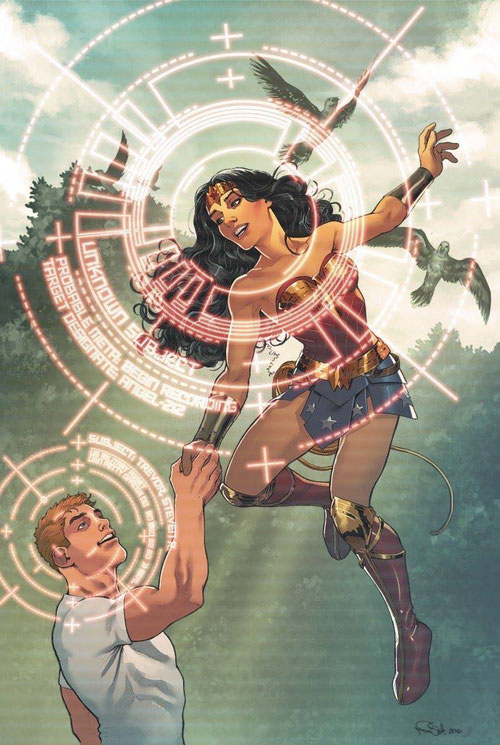 The cover to Wonder Woman #10, written by Greg Rucka. Art by Nicola Scott, colors by Romulo Fajardo, Jr., and glowy sinister targeting reticle by me. Coming soon to a comic store near you. 
---