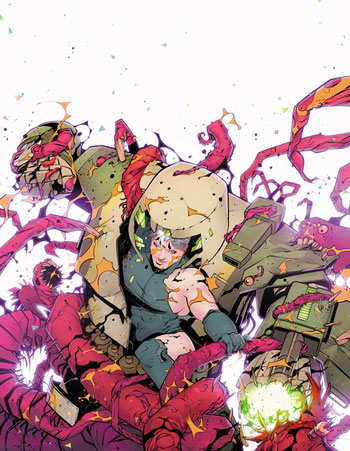 The Forged, a new science-fiction comic series published by Image Comics—written by Greg Rucka and Eric Trautmann, and illustrated by Mike Henderson—debuts on March 15th, 2023.
To celebrate, the creators will be doing a signing/Q&A at Olympic Cards and Comics (4230 Pacific Avenue, Lacey WA, 98503).
The signing runs from 1pm until 6pm on March 15th! Join us! We're nice! And fun! And nice and fun!
For more information about THE FORGED, you can follow the "official" Twitter account of The Forged soldiers' AI system, E.V.I.L.
If, like me, you're maybe done with the birdsite, you can join the discussion of THE FORGED on the LAZARUS Discord server.
---