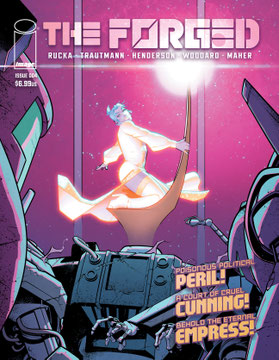 In stores now: THE FORGED #4!
Written by: Greg Rucka & Eric Trautmann
Art by: Mike Henderson
Colors by: Nolan Woodard
Letters by: Ariana Maher
Edited by: Alejandro Arbona
NEW ARC BEGINS HERE!
Following the events of Operation: Black Box, Vic and her team of Forged find themselves back on Throneworld and in an environment even more lethal—the realm of Imperial politics, where people will kill to keep their secrets…
IMAGE COMICS | 64PGS | COLOR | MATURE READERS | $6.99
---
NOW AVAILABLE: THE FORGED VOL 1 TPB: OPERATION BLACK BOX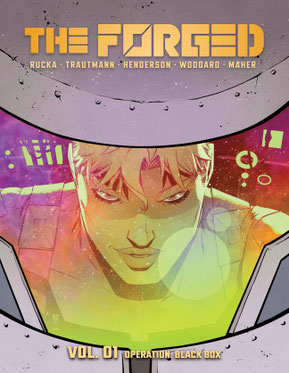 In the 11th millennium of the rule of the Eternal Empress a squad of planet-smashing super soldiers find their routine mission to be anything but. These are the Forged. They take no prisoners.
Written by GREG RUCKA and ERIC TRAUTMANN and brought to the page by MIKE HENDERSON, embark upon an over-the-top pulp adventure of sex, violence, and sci-fi inspired by Conan, Heavy Metal, and other comics you tried to hide from your parents.
IMAGE COMICS | 152PGS | COLOR | MATURE READERS | $19.99
---
GASP! A PUBLIC SIGHTING!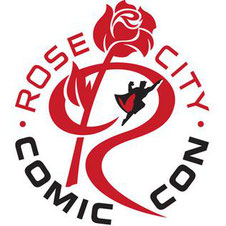 Appearing this weekend (Friday Sep. 22 through Sunday Sep. 24) at ROSE CITY COMIC CON in Portland, OR! Eric will be tabling with Greg Rucka and near Mike Henderson! ) Table I-01! Got questions about THE FORGED? Want to check the book out and get your copy signed by the creators? This is a great opportunity to do just that.
(THE FORGED's letterer, Ariana Maher, is also at the show and you should definitely stop by and say hello.)
Visit the RCCC website for details.
---